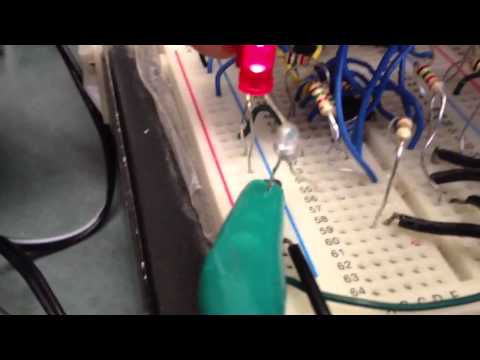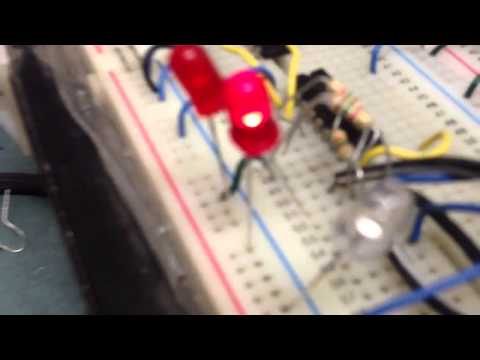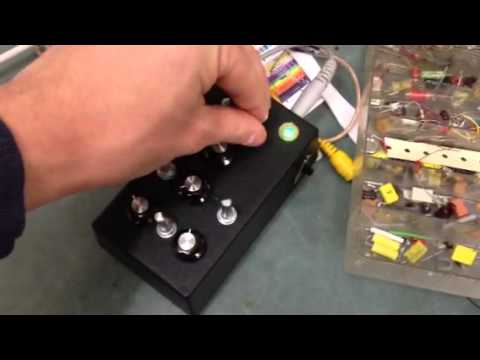 upcoming tape
bopgun: tsugsis/bme//bme/tsugsis harsh noise tape collab in the works, updates to come  not kidding though, this is some seriously harsh, noisy electronic music. editing it now.
there is another glowing rectangle show on march 14. it will be before lea bertucci plays, and it will either be in the root cellar (very likely) or in the woods near smog and powered by a generator (preferable). i will also be collaborating with tsugsis and his circuit-bent casio for a thing at the root cellar on march 21. i am concurrently attempting to reach 100 posts on muffwiggler so i can...
the other day i modded voice b on my sorta-wsg. putting two 10uf caps between the lfo output and ground will make for such a rounded-off wave that it's more like vibrato. anyway, after i recorded this video i took out one of the two caps and it's more of a triangle, which was the point originally. might eventually install some kinda rotary switch with lots of different caps if the...
glowing rectangle has actually played three times this week, twice in bard hall and once in someone's living room in tivoli. all three were fun, and progressively better. i recorded two of the themes i've been working on to 4-track on thursday, and despite pretty some serious amp hum, they're not so bad. these two recordings feature one or two tape loops, my eurorack setup, a...
Listen
Listen
last-minute solo show 2/26/13, 7 pm, bard hall. i will be playing first. also there will be quicksails (ben billington) (chicago, il) and c. lavender (hudson, ny), the latter of whom i had the pleasure of meeting over the summer at a pauline oliveros thing. there will also be bard people playing after me. in other news, a punk band with which i am affiliated, force-fed drugs, just totally...
i'm not great at "getting the word out," but i'm performing a solo electronics set at bard hall, annandale, ny on saturday, march 2. this will be my first performance with a eurorack setup. here are the details: see something say something w/ glowing rectangle (that's me) + lvng bard hall, march 2 2013, 9 pm see something say something: -paul flaherty:...
bought a whole bunch of synth yesterday. to scramble i have acquired a flight of harmony plague bearer, to trigger chaos i have acquired a trogotronic m/11, to pound heads i have acquired a tiptop audio bd808 bass drum module, and last but not least, to finally give my modular unit its own weird voice, i have acquired the blue lantern voltage-controlled noise/arrhythmic pulse generator. this fills...
Listen
the two sound samples posted below (particularly the second one) are probably the two breadman things i'm most proud of, at least in the past year or so. anyway, that earthquaker devices dispatch master is one killer pedal. i have nothing else to say, except that it's time for some soldering.
it is early early morning and i am sitting here dubbing copies of the suspiciously-delayed midnight climates mixtape, now possibly entitled tcb is nbd. i have purchased a few new sound gadgets others have made: the beautiful earthquaker devices dispatch master reverb/delay pedal and the harvestman polivoks vcf eurorack module. both of these will soon be integral parts of the breadman sound, as...
hey, i am still alive and making electronics and everything is fine. i'm working on switching my live setup over to a primarily eurorack-style modular format. so many people do it it's not even funny, but from a cost perspective it looks ideal. i dropped the money on some cool filters, a really nice lfo from elby designs in australia. the fact that it was a kit really helped me get a...
i've spent a few days this summer recording...
Watch
my friend j.d. alerted me to the presence of a "broken" casio pt-7 keyboard/drum machine in bard's free store, so we dashed over there and sure enough, there it was. i guess its previous owner threw it out because the totally sick keyboard's connection to the circuitboard has been severed, and possibly also because the power supply connection is a little iffy. still, i put...
Watch
here's my senior project from last week. features everything i've talked about on here (except the monotron).